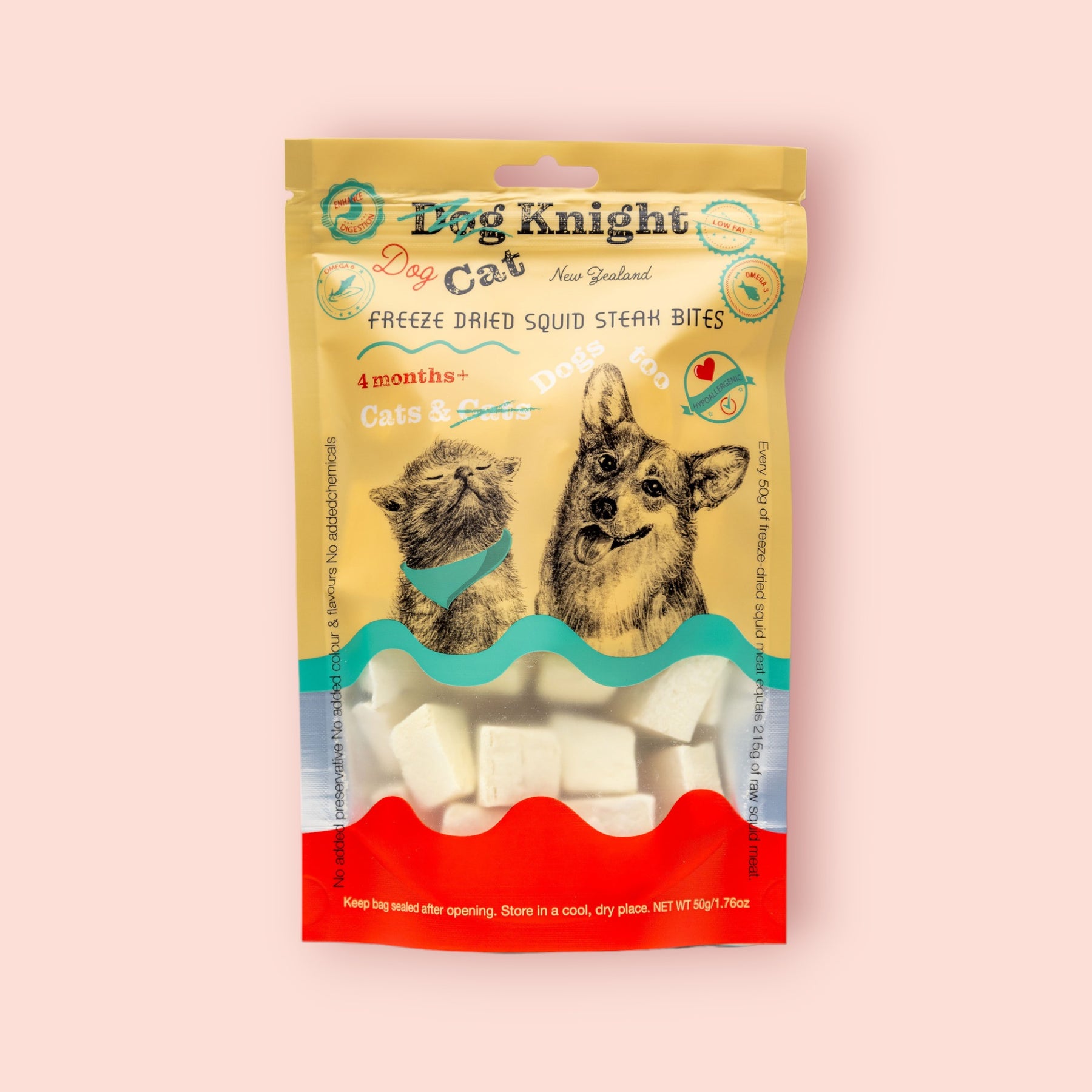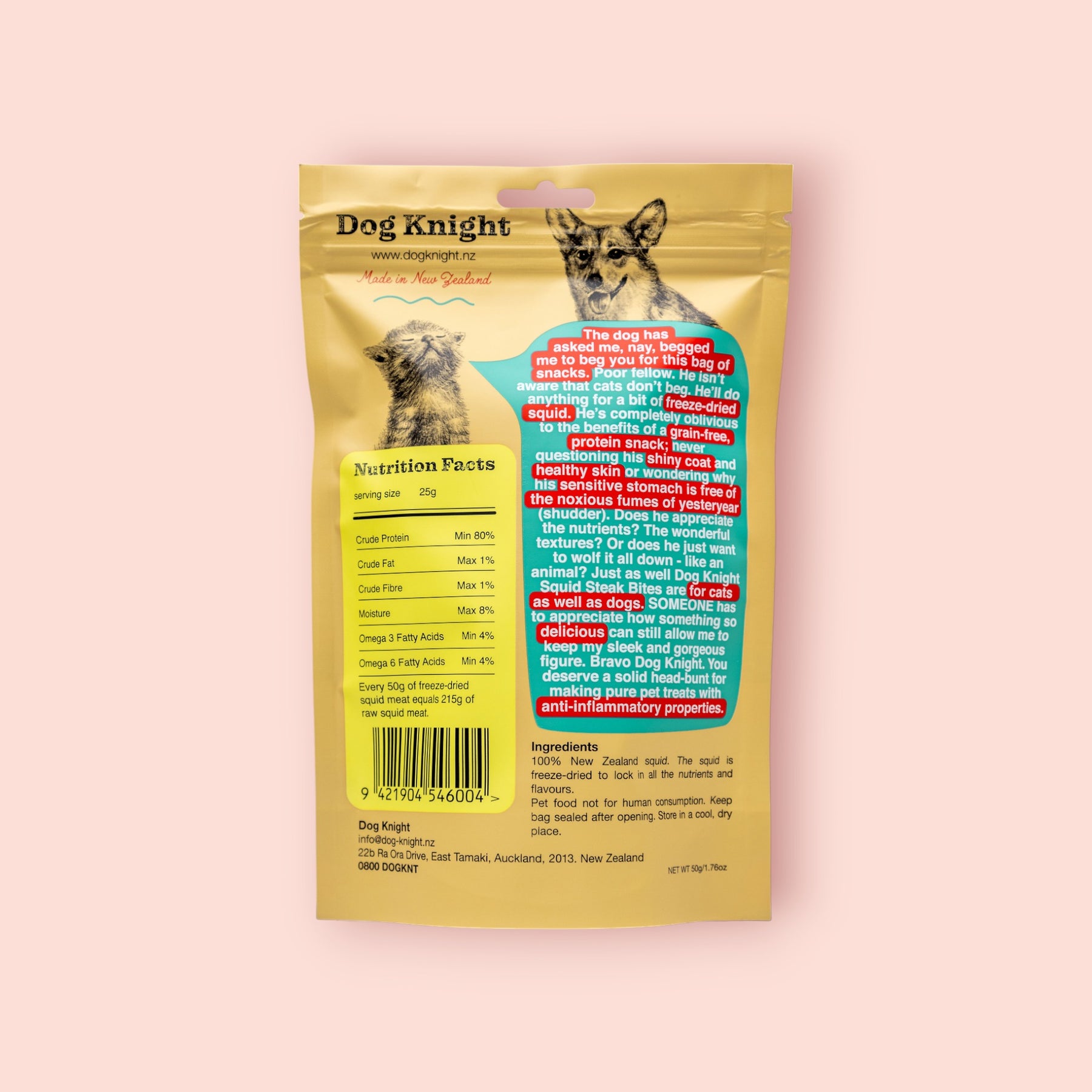 Freeze Dried Squid Steak Bites 50g - Nutritious and Delicious
Pickup currently unavailable at Paws Club Store
Freeze Dried Squid Steak Bites 50g - Nutritious and Delicious
Paws Club Store
Pickup currently unavailable
3/33 Lichfield Street
Christchurch Central City
CAN
Christchurch 8011
New Zealand
+64272989300
*
Order will be fufilled within 12 hours.
Order will be fufilled within 12 hours.
Fast Delivery

Standard shipping (1-3 Business Days)
Quality Products That You Can Trust!
Fraud Prevention: Your Payment is Safe & Secure.
Premium Quality Squid for Optimal Health: Our Freeze-Dried Squid Steak Bites are a gourmet treat for your pet. Sourced from the pristine waters of New Zealand's Southern Ocean, these squid bites are not only delicious but also packed with nutritional benefits.
Rich in Essential Nutrients: These low-fat treats are abundant in high-quality protein, crucial for muscle health and overall vitality. The Omega-3 fatty acids in our squid bites actively support skin and coat health, reduce inflammation, and enhance joint mobility, ensuring your pet stays agile and healthy.
Ideal for Sensitive Pets: New Zealand Squid is known for its lower allergenic potential compared to squid from other regions. This makes our squid bites a safer and more pet-friendly option, especially for dogs and cats with sensitivities.
Key Benefits:
High Protein Content: Supports muscle health and vitality.
Rich in Omega-3 Fatty Acids: Promotes healthy skin and coat, reduces inflammation, and improves joint mobility.
Low in Fat: Ideal for maintaining a healthy weight.
Allergen-Friendly: Suitable for pets with sensitivities.
Nutritional Facts:
Serving Size: 25g
Crude Protein: Min 80%
Crude Fat: Max 1%
Crude Fibre: Max 1%
Moisture: Max 8%
Omega 3 Fatty Acids: Min 4%
Omega 6 Fatty Acids: Min 4%
Conversion Rate: Every 50g of freeze-dried squid meat equals 215g of raw squid meat.
Feeding Guide: These bites are perfect as a daily treat or as a supplement to your pet's regular diet. Suitable for both dogs and cats, they offer a nutritious and tasty snack option.